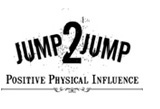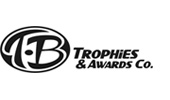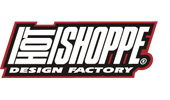 2016 4 Star Series Race Schedule:

April 2-3, 2016
Hesperia BMX
Hesperia, CA
May 28-29, 2016
Woodward Park BMX
Fresno, CA
June 18-19, 2016 Location Change:
Hesperia BMX
Hesperia, CA
July 23-24, 2016
Lemoore BMX
Lemoore, CA
August 27-28, 2016
Santa Maria BMX
Santa Maria, CA
September 17-18, 2016
Airtime BMX
Reedley, CA
October 8-9, 2016
XRoads BMX
Lucerne Valley, CA
November 12, 2016
Dorsey Cup Race at Santa Maria BMX
Santa Maria, CA
November 13, 2016
Awards Ceremony at Six Flags Magic Mt.
at Valencia, CA

Hope to see you at the races!
Sign up times for 2016:
Saturday: 11:30a -12:30pm
Sunday: 8:00a- 8:30am

Race times:
Saturday: 1:00pm
Sunday: 9:00am

Golden State BMX has reformed into a BMX support group. Our mission is to focus on all the positive aspects of the sport, including healthy competitiveness, comradrie, good sportsmanship, family togetherness, and fun! Towards this effort, for 2016, we have established the 4 Star Series. All riders will get the opportunity to earn a custom designed BMX jacket, compete for the #1 Rider trophy in each class and be entered into an exciting series raffle for prizes, including an I-Pad, EZ Up, bike accessories, and more! In addition, all riders will have the choice of a BMX award or BMX bucks at each race.
We will continue the tradition of Team Racing at all races and Pro-Am races will be held on Saturdays of the series. You have to sign up for class to race the Pro-Am.
Our series is full of exciting racing for all skill levels!

October 6, 2016
2016 Final Points are up! CLICK HERE to see where you ended up!
June 7, 2016
Due to circumstances beyond our control the June 18/19 4 Star Race at Elings Park in Santa Barbara has been moved to Hesperia BMX in Hesperia. Hope to see you there!
The address is:
Hesperia BMX
17427 Live Oak St.
Hesperia, CA 92345.
August 18, 2015 - October TBA race has been placed!
It will be October 3 at Woodward Park BMX in Fresno and October 4 at Airtime BMX in Reedley.
Sign ups as usual:
Saturday: 11:30 to 12:30, racing at 1:00pm
Sunday: 8:00 to 8:30, racing at 9:00am

Hope to see you there!
February 23, 2015
We will be running the 4 Star Series again in 2015! We will be visiting 3 tracks, twice each, so you can qualify easily. Here are the changes to the series voted on by the board. 1) amateurs running the pro am will pay $10 to run their class. The track may run a pro am on Sunday if they wish. We will be awarding a trophy on Saturday and a medal on Sunday. The Dorsey Cup will be $35 this year.
January 13, 2015
Announcing the 2015 4 Star Planning Meeting on Feb 7th. Everyone who is interested in the 2015 4 Star Series is welcome. We will be reviewing the program, planning the schedule and making any necessary changes to the series. The place is: Ted C Wills Community Center, 770 N. San Pablo, Fresno, CA 93728. This is Ryan Garcia's office. The time is 1pm to 4 pm on Feb. 7th. See you there!