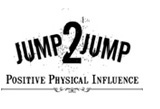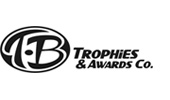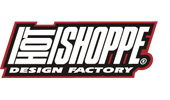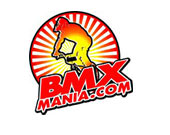 2013 4 Star Series Race Schedule:
May 11-12, 2014
Hanford: Hanford BMX

July 20-21, 2014
Fresno: FBX BMX

August 10-11, 2014
Fresno: FBX BMX

October 12-13, 2014
Reedley: Airtime BMX

November 9, 2014 - Dorsey Cup
Reedley: Airtime BMX

November 10, 2014
Valencia: Six Flags Magic Mountain - Awards Ceremony

New sign up times for 2013:
Saturday: 11:30a -12:30pm
Sunday: 8:00a- 8:30am

Race times:
Saturday: 1:00pm
Sunday: 9:00am

Golden State BMX has reformed into a BMX support group. Our mission is to focus on all the positive aspects of the sport, including healthy competitiveness, comradrie, good sportsmanship, family togetherness, and fun! Towards this effort, for 2013, we have established the 4 Star Series. All riders will get the opportunity to earn a custom designed BMX jacket, compete for the #1 Rider trophy in each class and be entered into an exciting series raffle for prizes, including an I-Pad, EZ Up, bike accessories, and more! In addition, all riders will have the choice of a trophy or BMX bucks at each race.
We will continue the tradition of Team Racing at all races and Pro-Am races will be held on Saturdays of the series. You do not have to race in class to race the Pro-Am.
Our series is full of exciting racing for all skill levels!

November 3rd, 2013
We have the points corrected and available here! 2013 Four Star Winners and
2013 Four Star 100%ers
October 17th, 2013
Click image to view full flyer!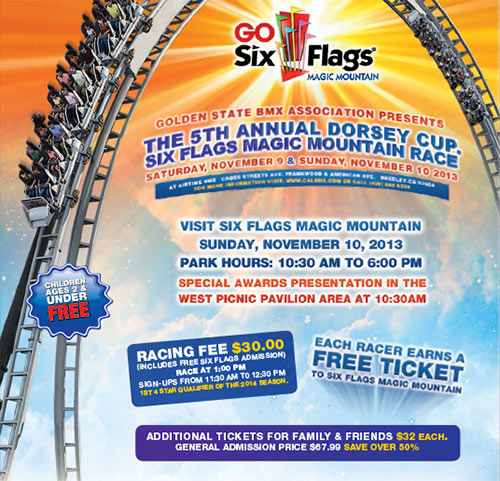 September 20th, 2013
Reminder-our last 4 Star Qualifier will be in Reedley at Airtime BMX on Oct. 12th and 13th. At that race you will be able to order your picture plaque for the 2013 4 Star Series and you will be able to take your picture if you haven't done so yet. Also, you will be able to try on sample jackets for your proper size, and you will be able to order your free custom jacket to be awarded at Magic Mt. during our awards ceremony on Nov. 10th. These jackets will be for all racers who have raced 6, 2013, 4 Star qualifiers. The Dorsey Cup from 2012 counts also. Hope to see you there!
Also, we will have our Pro-Am race on Sat. with a Pro-Am instructed clinic right after the Sat. race for all of you amateur racers who want to improve your skills! Cost is only $12.
We will have flyers for our Dorsey Cup/Magic Mt. weekend of Nov. 9th and 10th. All riders earn a free ticket into Magic Mt. for every class you race. The cost of the race is $30. Extra tickets are available to purchase for $32. We will have flyers for the host hotel with discounted rates at the Embassy Suites.
July 15, 2013
Notice to all riders. Schedule change. The 4 Star Series Qualifier at Airtime BMX in Reedley has been changed to October 12th and 13th. There will be no 4 Star race on September 14th and 15th. Hope to see you in Reedley then.
Sat. sign-ups: 11:30 am to 12:30 pm. Race at 1:00 pm.
Sunday sign-ups: 8:00 - 8:30am. Race at 9:00 am.
Open Invitation to tracks between Chico and Santa Barbara!
Golden State BMX would like to invite your track to be a part of the 2013 4 Star Series. We will have a general meeting on Feb. 9th in Fresno at the La Quinta Inn & Suites, 330 E. Fir Avenue, Fresno, CA 93720, 559-449-0928. Mention Golden State BMX for a discounted rate. Topics we will cover are:
1) Our financial status
2) Report of 2012 races
3) Explanation of program for new tracks
4) Proposed changes for our 2013 program (during this time tracks will be able to share their ideas for changes.)
5) 2013 schedule (during this time tracks will be able to pick their dates)
6) Closing.